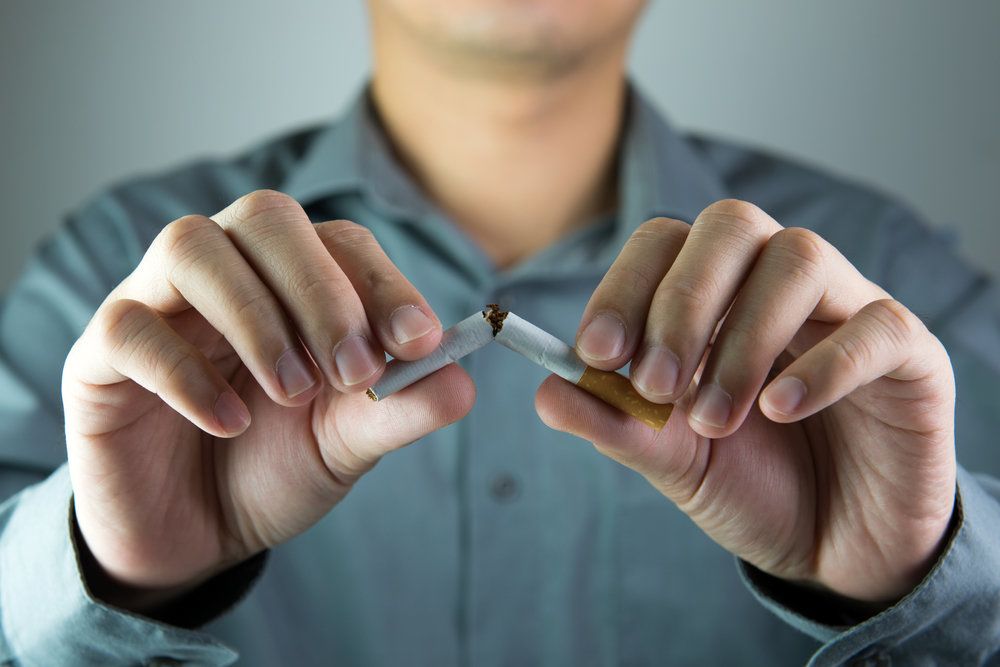 It's no secret that tobacco use has a significant negative impact on your oral health and overall wellness. Smoking and chewing tobacco are directly linked to serious dental problems, including tooth decay, gum disease, and oral cancer. Our team at Southern Dental Implant Center in Cordova, TN, takes care to educate patients on the link between smoking and tooth loss. During an appointment at our office, we can also discuss dental implant candidacy after tooth loss, as well as alternative teeth replacement options for optimal oral health.
Smoking and Tooth Decay
Tobacco products decrease natural saliva production. As a result, smokers are more prone to chronic dry mouth. Saliva helps wash away plaque, tartar, and debris. When the oral cavity is dry, it is easier for cavity-causing plaque and tartar to stick to the teeth.
When plaque and tartar remain on the surfaces of our teeth for too long, cavities develop. Left untreated, tooth decay can ultimately lead to tooth loss.
Smoking and Gum Disease
Smoking affects circulation, including blood flow to the gums. As a result, the body's natural healing capacity is weakened. If an oral infection develops, smokers have a more difficult time of fighting it off. According to the CDC, smokers are twice as likely to develop gum disease compared to nonsmokers. Furthermore, periodontal treatments may not work as well for smokers as they do for those who do not use tobacco.
Left untreated, gum disease damages the bone that supports the teeth. Over time, this causes the teeth to become loose and they can eventually fall out or need to be extracted.
Treating Tooth Loss
If tooth loss does occur, it is important to explore replacement options. Missing teeth can cause the adjacent teeth to shift and cause serious bite and jaw problems. Effective teeth replacement options available at our Cordova practice include:
Dental implants
Considered the most successful and longest-lasting option, dental implants serve as artificial teeth roots. These threaded titanium posts are embedded into the jawbone during a surgical procedure. Implants can support crowns, bridges, and dentures. To qualify for implants, patients must be in good oral health and free from gum disease. Smokers can still be eligible under certain circumstances, but they have a higher rate of implant failure.
Dental Bridges
These custom restorations consist of two dental crowns with artificial teeth between them. Bridges are generally used to replace one to three teeth in a row. To place the bridge, the teeth on either side of the gap must be reduced. This involves some enamel removal. When the bridge is bonded into place, the artificial teeth fill in the space and complete your bite.
Dentures
Partial dentures replace any number of teeth, while full dentures replace an entire arch. These appliances are removable and must be taken out to be properly cleaned.
Other Oral Health Considerations
Cavities and gum disease aside, tobacco use is the leading cause of oral cancer. Tobacco smoke consists of over 7,000 chemicals and 70 of those are known carcinogens. Kicking the habit for good is the best thing you can do for your long-term health.
Contact Our Practice to Learn More
If you have suffered tooth loss from smoking, it is important to explore replacement options to preserve your oral health. To learn more, schedule a visit at our Memphis-area practice. Call us at (901) 756-0078 or contact us online anytime.
Related to This