Tooth Loss and Root Canal Infection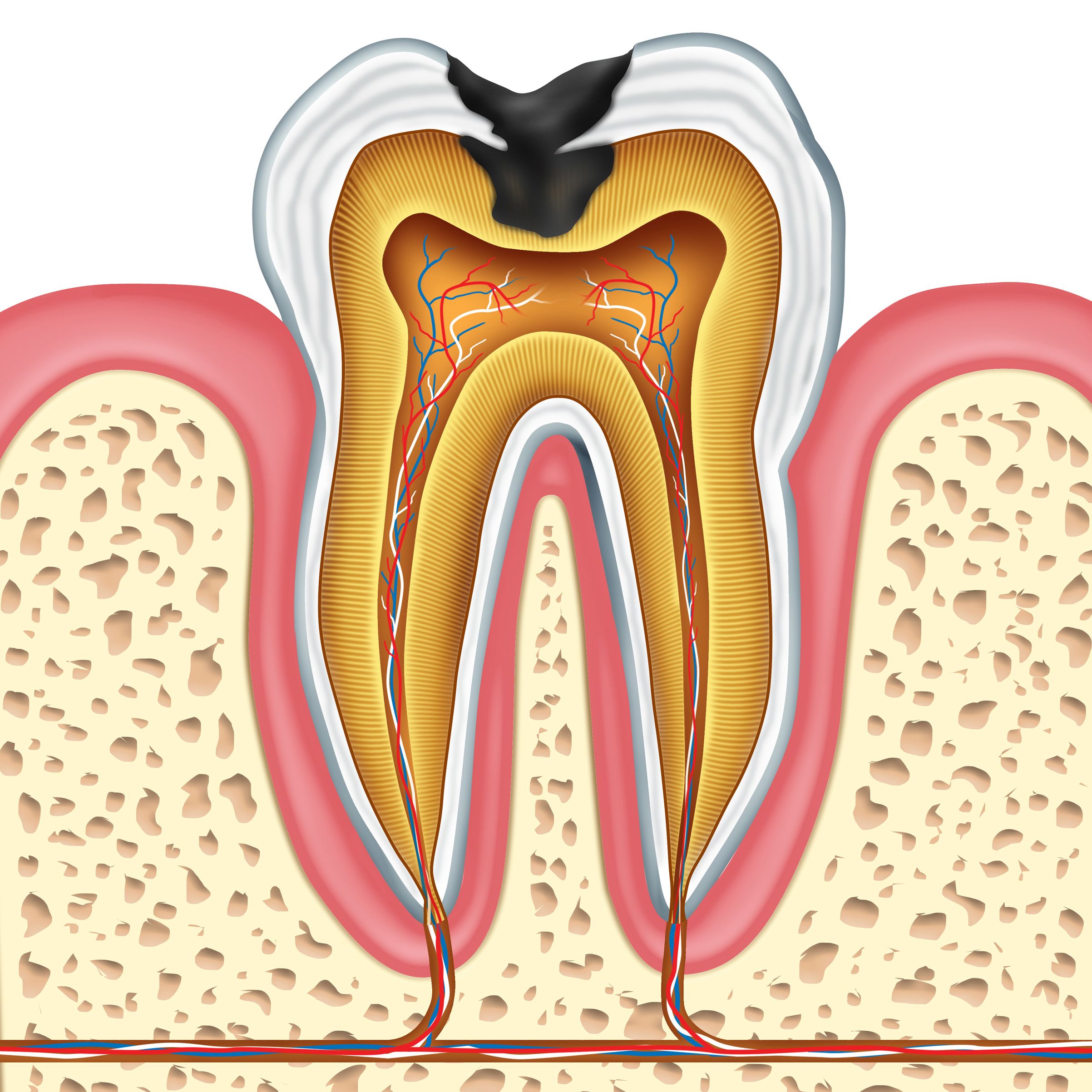 At the Southern Dental Implant Center, Dr. Jason Collier and the other skilled dentists can help people in Cordova and Memphis, TN who are missing teeth. The tooth loss may be the result of injury, tooth decay, and serious dental health issues such as root canal infections.
The team at our practice would like to consider why root canal infections can cause tooth loss or require tooth extraction. We'll then consider if dental implants can help replace a missing tooth and what factors will need to be considered.
What Is a Root Canal Infection?
A root canal infection involves an infection of the pulp within a tooth. Inside of each tooth there is a bundle of soft tissue and nerves known as dental pulp. If a tooth is fractured or seriously decayed, bacteria can reach this internal pulp, resulting in a root canal infection.
This infection can spread from the pulp within the tooth down into the tooth root. If not treated, the bacteria can infect the jawbone and other surrounding structures near the tooth.
Isn't Root Canal Therapy Supposed to Help?
Yes, but sometimes a tooth cannot be saved with a root canal treatment.
Root canal therapy (endodontic treatment) involves the removal of the infected dental pulp, the sterilization of the pulp chamber inside of the tooth, and capping the tooth with an inlay, onlay, or crown. This saves a tooth and stops the infection from spreading.
If the infection is not diagnosed and treated soon enough, root canal therapy simply will not be a viable treatment option. The priority will be to stop the infection and prevent more serious health issues from occurring.
Reasons for Extracting an Infected Tooth
The key reasons for extracting an infected tooth include:
Preventing the spread of infection from the tooth
The infection has already advanced beyond the tooth
The structure of the tooth is severely compromised and cannot be restored
Keeping the tooth in place is no longer a realistic or viable option
It is always more ideal to save a tooth if possible, but your dentist will determine if that is no longer a realistic or sensible treatment.
Options for Treating Tooth Loss
There are different ways to treat tooth loss and replace a missing tooth. For a single missing tooth, patients can pick a dental bridge or perhaps an individual dental crown supported by a dental implant. Both options are good for single-tooth replacement, though dental implants offer the stability of natural tooth roots while simultaneously preventing bone loss.
The ideal treatment for a patient will vary. Dentists need to take into account the health and condition of the bone structure and gum tissue along the dental arch where the tooth was extracted. Treatment may need to be delayed in order to first address infected tissue and/or tissue damage.
Helping You Have a Healthy Smile
If you have lost a tooth due to a root canal infection, our dental care team is here to help. During your visit to the practice, we can discuss all of your options for treatment in full detail. We'll make sure you understand the pros and cons of all treatment options, and develop a treatment plan just for you.
Contact the Southern Dental Implant Center
If you live in the greater Memphis area and would like more information about treating tooth loss, be sure to contact a skilled restorative dentist. You can reach our office in Cordova by calling (901) 756-0078.
Related to This