Dental Treatment for Teeth That Jut Out Too Far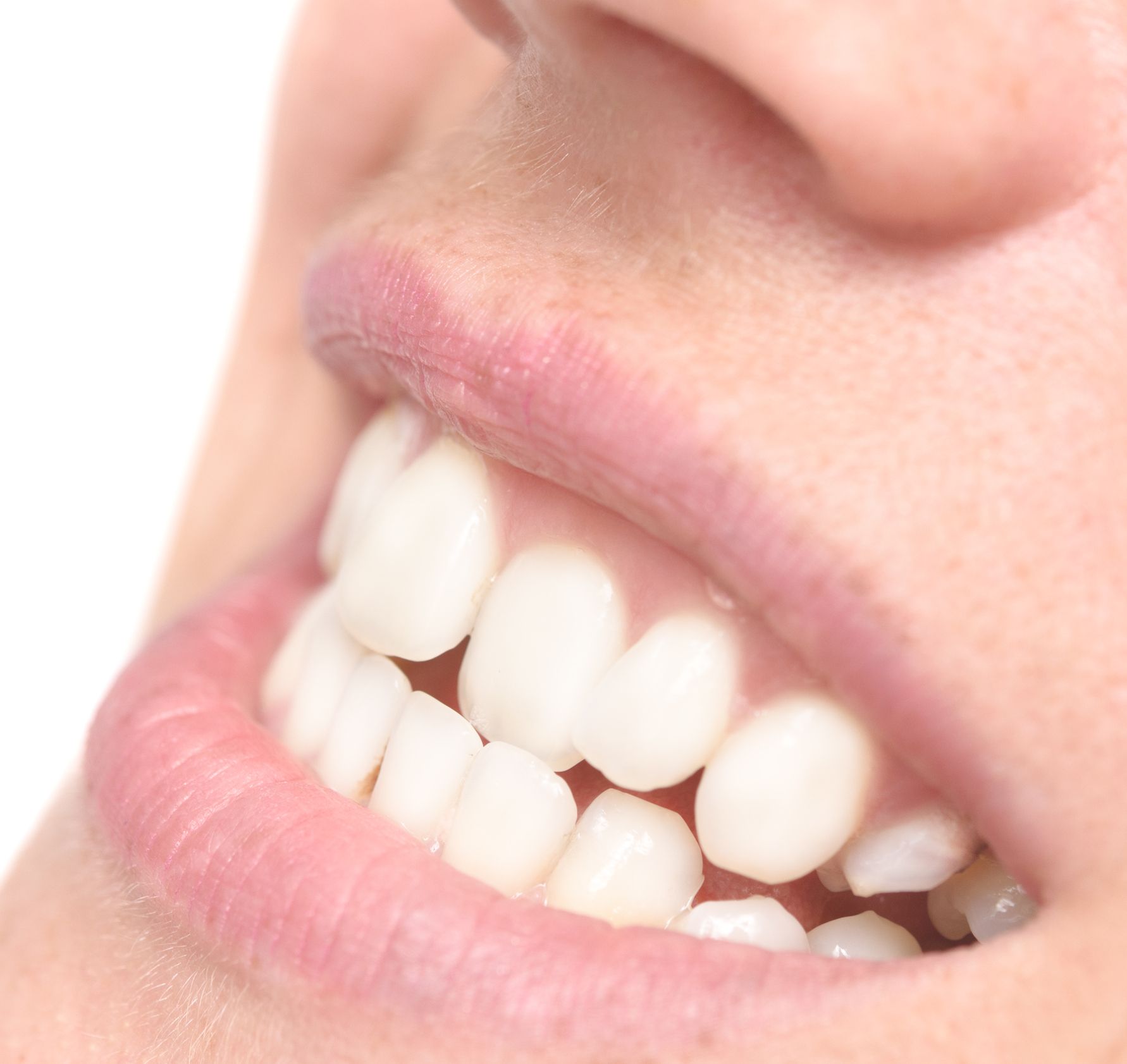 Here at Southern Dental Implant Center, we take great pride in our ability to meet the needs of our patients. Whether someone is missing teeth or suffering from other kinds of dental problems, our office serving the Memphis area can offer state-of-the-art general, restorative, and cosmetic dentistry treatments that meet diverse needs.
Crooked teeth and issues with dental alignment are common problems we deal with daily. When teeth jut out, we have different options for fixing the problem. Let's consider how jutting teeth affect your smile and what we can do to help you.
Cosmetic Problems Caused by Jutting Teeth
Teeth that jut out too far can be far too prominent in your smile. Throwing off overall dental alignment, it can leave a person feeling quite self-conscious about laughing, speaking, and smiling, even around people they have known for years. For people in careers that involve lots of public interactions, jutting teeth can have a major impact on job performance.
Health Problems Caused by Jutting Teeth
Jutting teeth can also lead to many dental health issues. Misaligned teeth can lead to pain while biting and chewing, which is a sign your teeth are not optimally aligned. Additionally, crooked teeth can also contribute to problems like teeth grinding (bruxism), which can result in tooth damage, gum recession, and jaw joint issues such as TMJ disorders.
Veneers and Restorations for Minor Jutting
When the jutting of the teeth is minor and purely a cosmetic matter, the best option may be the use of porcelain veneers or tooth-colored dental crowns. These cosmetic and restorative measures will be able to reshape a flawed tooth and conceal the jutting from view. Thanks to the materials used, the results of these treatments will look totally natural.
Orthodontic Treatment for Jutting Teeth
For the vast majority of patients who experience jutting teeth, orthodontic care is the ideal option. By using braces, headgear, and other appliances, an orthodontist can carefully apply pressure to the teeth and ensure they are properly positioned. Treatment times can vary, but usually orthodontic care requires several months to a year, and sometimes more.
In general, it's ideal to perform orthodontic treatments on younger patients (teenagers) rather than adults. Since teens are still maturing, orthodontic treatment tends to go faster. That said, adult orthodontic care can yield excellent results despite longer treatment times.
Oral Surgery and Advanced Dental Care Options
When a tooth juts out severely and the issues with dental alignment are too serious for braces and traditional orthodontic care, the best option to consider is advanced dental surgery. This will allow dentists to alter the teeth, bone structure, and other parts of the mouth that may contribute to the alignment issues. Following the oral surgery, restorative care and orthodontics are used to finalize the overall results of treatment and ensure optimal tooth alignment.
Tailoring Treatments to the Patient
As you can see, there are many ways to address these issues related to tooth misalignment. During a consultation at our practice, we can look at your jutting teeth and determine the best way to deal with the issue. By tailoring treatments specifically to your needs, we can ensure your treatment will go by smoothly and with as few complications or risks as possible.
Learn More About Treated Crooked Teeth
For more information about treating crooked and jutting teeth, be sure to contact experienced cosmetic and restorative dentists today. The team at Southern Dental Implant Center is here to help you have the healthiest and best looking smile possible.
Related to This